Nordstrom Bank Redesign
The purpose of this redesign was to organize the banks navigation, tie in Nordstrom's artwork as well as add graphic interest to the page. All redesign updates had to fit into pre-existing code.
Nordstrom Bank Home Page
MOD Bank Card Page
An example of a two column grid.
Nordstrom Rewards Page
An example of a two column grid that could combine five credit card images.
Insight E-Tools Website Redesign
E-Tools Mood Board no.1
Creating mood boards is a technique I use to help convey the sites theme, personality, look and feel. I find that collaging images, typography, and icons helps with the communication between the client and myself. In this case I was able to determine the color palette, typography choices and visual direction before advancing toward my next steps.
E-Tools Mood Board no.2
Mood Board no.2 Home Page
This is a home page design idea based off of mood board no.2.
E-Tools Mood Board no.3
Second Level Navigation
Forms
Hover Example
Tab Chart Example no.1A
Tab Chart Example no.1B
Tab Chart Example no.2
Our Team
Grid
Sinometrics Website Design
Design Option no.1
Design Option no.2
Wireframe
Wireframe
Concur Technologies Web Redesign
Wireframe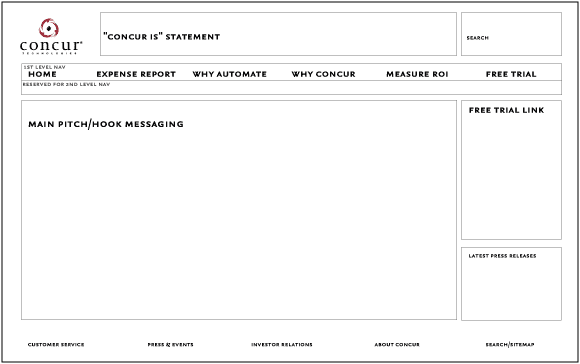 Wireframe
Concept no.1
Concept no.2
Concept no.3
Concept no.4